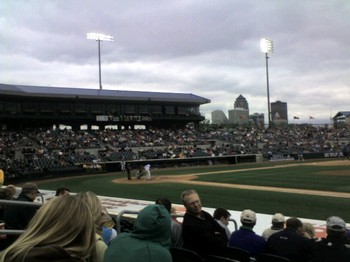 I just spent the afternoon with my boy at Principal Park in downtown Des Moines watching the Iowa Cubs.
My boy is less interested in baseball than he is in crushing peanut shells, squirming in his seat, and reading the players numbers off ...and that's just fine by me.
...and all was right in the state of Iowa.