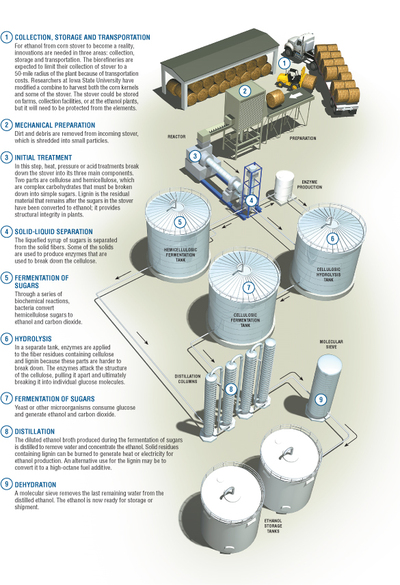 The Des Moines Register is stepping up and providing some real value now in the renewable fuel space. Take a look at this graphic showing how stover (corn left overs after the juicy sweet edible part is picked off) is used to make ethanol.
Notice NUMBER ONE on the chart. Transportation is a KEY issue mentioned. I agree 100%. Limiting the raw materials to within 50 miles of production is a big roadblock. Bringing efficiency to this piece of the equation is critical and something I'm focused on.
If one could double the amount of raw materials available by doubling the region to obtain it with efficiency, one would have a great business...one would think. Wouldn't one? This ONE does.