I'm back in Birmingham, AL today after my stint in Atlanta and week and a half without the family. We're in the home stretch with our return road trip to Iowa beginning tomorrow AM. Atlanta finished up with a couple of great dinners at the Atlanta Grill and Mortons. Both restaurants are excellent and known for their steaks and seafood. Atlanta Grill provided a sommelier that really made the evening. Silvio Garcia was not pretentious, not snooty...but informed and he guided our palettes with suggestions that expanded our horizons. I tend to be a fan of massive cabs that can tame the richest of charred medium rare rib eyes. Senor Garcia suggested the Lewis Cellars Cabernet.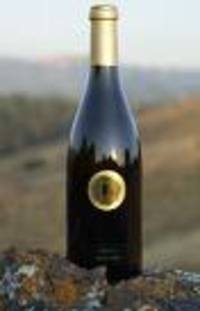 He decanted the bottle for about 30 minutes before we tasted this wine for the first time. WOW! It was so bold and so tannic that I really thought the alcohol content HAD to have been closer to 20%! This wine was MASSIVE. This was the kind of bottle that will likely stand up for many many years. It took over an hour for the wine to open up and settle down a bit. This cab was actually too much for the lean filet I was eating. If I'd not ordered the filet Oskar with crab meat and Bearnaise on top, I'd have found it too bold.
The wine had the usual suspect flavors of black cherry, a hint of spice, with some pomegranate notes. The oakiness was perfect and was deep in the wine. These Lewis folks really know what they're doing up there in Napa.
The dinner at Mortons was delicious was completely different. I think it's the "Chain Effect". Service was great, we had great wines and excellent food...but the atmosphere was very different without the personal attention of a very interested and educated sommelier. Also, Mortons takes the "char the outside well and leave the inside to your desired level of pinkness. At the table, most folks commented that they could have done with less char since that char can overtake some of the meat's flavor. Agreed. I like the char when I'm having a bold wine since those two tastes tend to blend well for me.
What made these two dinners extra special was that my wife joined us. This was the first time that we'd been away from the kids together (over 4 years). She had some much needed lounge time, spa treatments, and room service and I got my beautiful dinner companion back. She commented of course that "Now she sees how I live on the road and that the bar is now raised at home". Of course I've tried to explain that there's a disproportionate amount of grab and go disgust had in airports and dashboard dinning from the e. coli factories but that fell on deaf ears.
At the end of the day, we had a chance to spend some time and the kids did great with grandma and auntie and that's what mattered most.
Iowa, here we come.